Limited time VIP activities
Win the latest 2K indoor camera!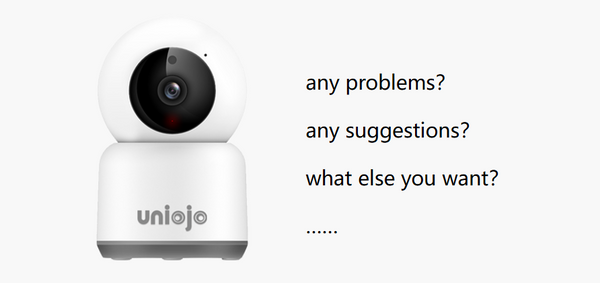 Regarding the above questions, if you have any ideas, please contact us via email (support@uniojo.com). Once your suggestion is adopted, you have a chance to win a free trial of the new product and become the first user of the new product!
Tips: After successful registration, please click here or click on the personal account icon in the upper right corner of the website to complete your address information, so that we can mail the product to you faster.