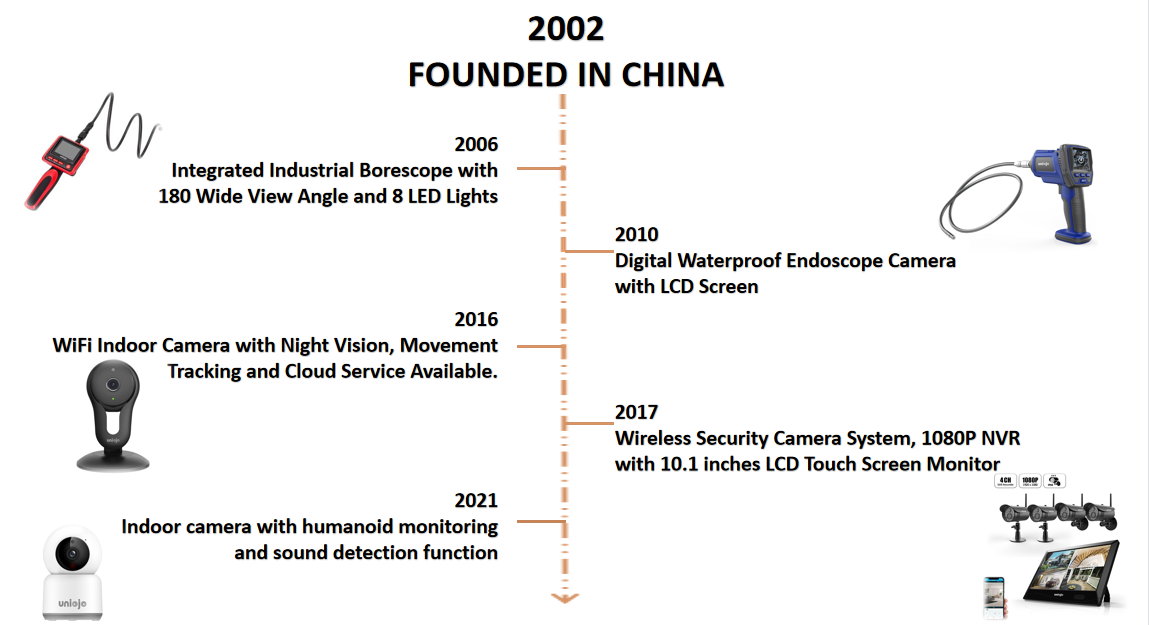 Wifi Camera Series
    Our wireless camera series mainly include indoor cameras, outdoor cameras and battery cameras, to meet all the needs of your life in an all-round way. UNIOJO relies on advanced technology to achieve multiple functions such as temperature alarm and motion detection infrared night vision, etc.
Borescope Series
    UNIOJO industrial Endoscope is excellent finspecting pipes or areas that are invisible to the naked eye. The pipe inspection camera is widely used in automobile maintenance, machinery inspection, pipeline maintenance, hvac inspection, cylinder borescope, home appliance inspection, house maintenance, wall structure inspection, sewer/drainage inspection and other fields.
Security System Series
    Safe and stable standard protocol WiFi signal transmission, no interference and no privacy leak.  Simple installation and no video cable required.True Plug & Play! Just connect the NVR to the router over the internet,you can watch it remotely through your phone.
More Products
    In addition to the products introduced above, there are also electronic doorbells and other products under the UNIOJO brand. We will also develop more new products with our R&D team, hoping to help you in your life.